Troubleshooting and finding leaks
Despite regular maintenance of your swimming pool, occasional more serious problems do crop up. Water that turns cloudy or green, or a persistent leak can ruin your swimming season. Go service is here to offer professional help and advice so that you can enjoy your pool and have peace of mind. Pumps, filters, heat pumps, automatic pool chemical dispensers, electrolysers, shutters and covers, we will repair or replace your equipment so that you or your tenants can keep on enjoying the pool and the holiday.
Troubleshooting with your expert
Troubleshooting, repair or replacement of equipment
Algae elimination
Cloudy, murky water and deposits build up quickly if a pool is not cleaned regularly. Green water is mostly caused by algae or metal particles. These undesirable, often stubborn algae are unsightly and prevent bathing. A rigorous plan of action is needed to deal with this problem.
Go Service puts its experience at your service to get rid of green algae in your pool. We guarantee crystal-clear water within only 48 hours.

Our method consists of:
Through cleaning of the pool floor in order to remove as much debris as possible,
Checking the pH levelm
Checking the filter to make sure that it is fully functioningm
Using a pool shock treatment.
Leak detection
Comprehensive pool maintenance also involves searching for and detecting leaks. Several causes are possible: ground movement, a crack, or an ageing pool lining. Leaks lead to an excessive consumption of water, which can be both expensive and unecological. They can also damage your pool and its filtration equipment.
Are you constantly topping up your pool with water?
Do you suspect a leak but don't know how to check for one?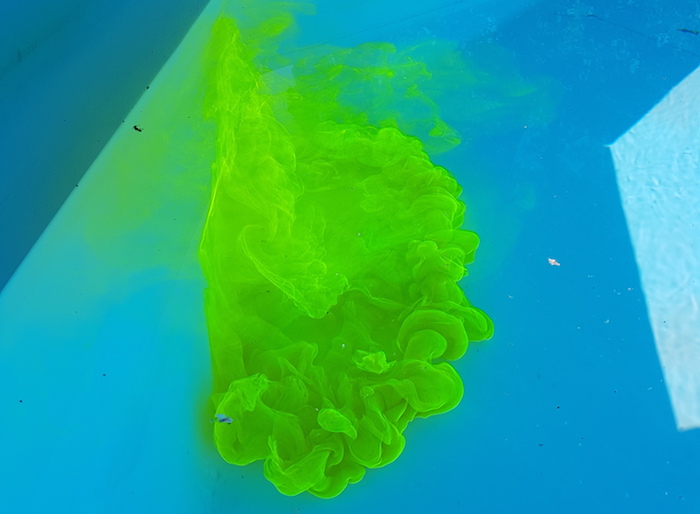 Call Go Service now!
Go Service can help! Our company has all the expert equipment necessary to detect leaks and ensure quick and lasting repairs. We can work with all types of pools and finishes. And if the leak is too great to plug, we can also undertake resurfacing and renovation.
Go Service also offers pool cleaning and water treatment services to help you with your pool maintenance.