Pool and surrounding area
Go Service can remodel and renovate your pool and its surrounding area. Our aim is to meet your brief, whether it is to improve the visual appeal, comfort, or safety of the pool area.
Refurbishment and pool makeover
As a swimming pool is often the centrepiece of a garden, an aesthetically pleasing surround is important. The surround "frames" the pool, and helps to create an environment conducive to relaxation :
Changing the coping stones can give the pool area an instant facelift,
Your paving stones may be cracked, slippery tired or old-fashioned. We can help you design a modern wooden deck or a cast stone surround that will enhance your outdoor living space.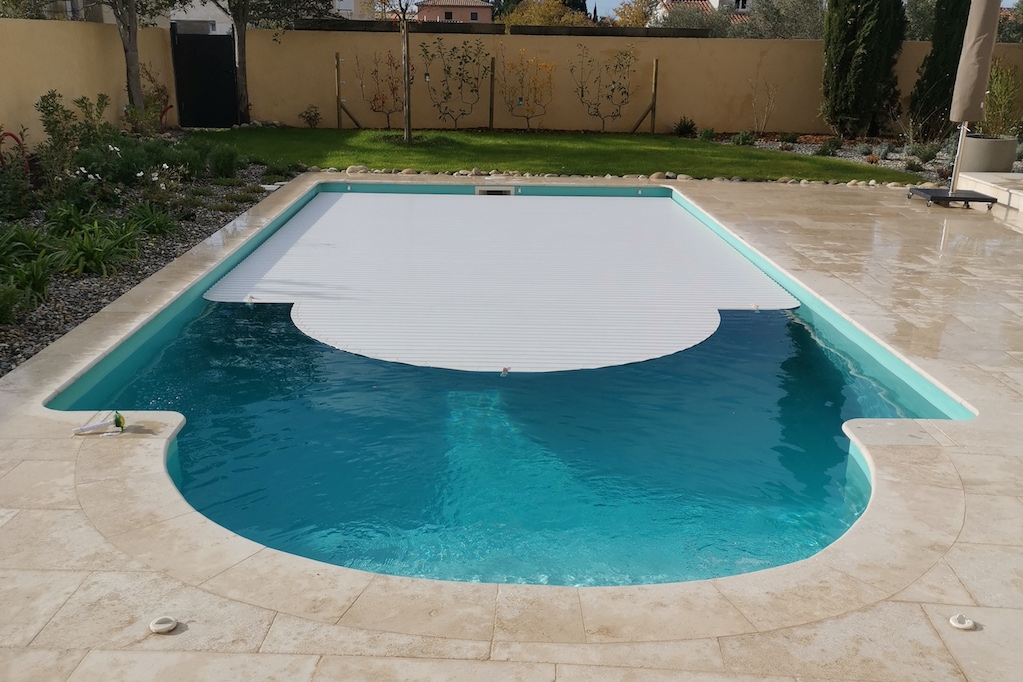 Improving comfort
Among the improvements most requested by our clients are:
An outdoor shower – the ideal way of getting rid of impurities before swimming, and helping to keep the water clean. After swimming, you can also rinse off without having to go indoors. Our solar showers are equipped with collectors, which guarantee hot water all day long.
LED lighting, which is practical, safe and energy-efficient. There is a wide choice of colours available and your LED lighting can be equipped with a remote control allowing you to vary the light effects to suit your mood.
Bubble tarp or solar pool cover. These are very popular with people as they prevent the pool water from cooling down overnight.
Electric pool cover reels which save you time and effort.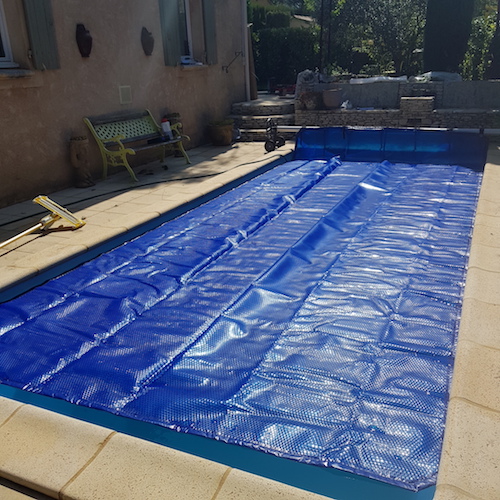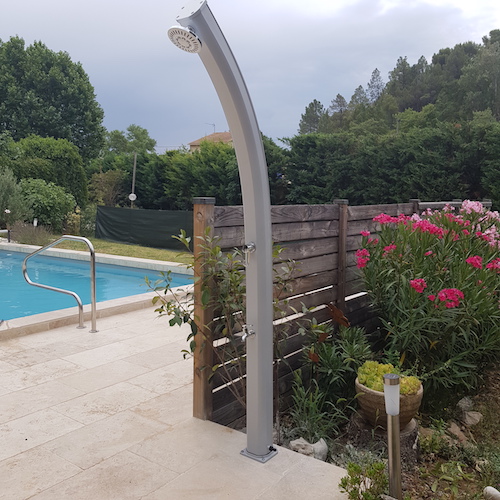 Improving safety
Take advantage of the renovation of your swimming pool to check or update your security provision. In France, pool owners are legally obliged to install a device to prevent drowning. Go Service offers various systems that meet the current standards:
Alarms,
Pool enclosures,
Automatic pool covers,
Fencing.
Enabling you to enjoy your swimming pool with peace of mind and in accordance with the law. Go Service renovation services also provide pool liners and equipment.