Pool coating, liner and membrane
A cracked and worn interior finish can damage the entire pool environment. That's why it's best to act quickly, in order to avoid damage to the rest of the pool equipment. Go Service can renovate the liner or the reinforced membrane.
Vinyl liner and reinforced membrane renovation
Is your pool liner damaged, discoloured, stained or punctured? We will remove it and replace it with a new liner, selected from our wide range of available colours. If necessary, we can also install a protective pool felt underlay beneath the new liner.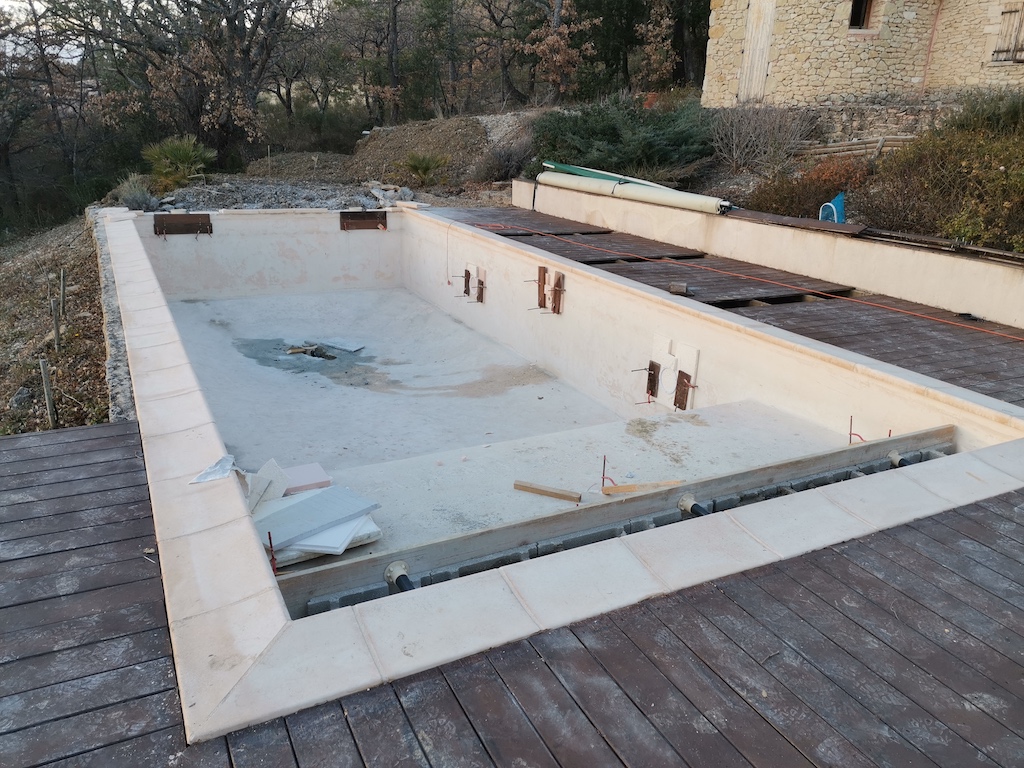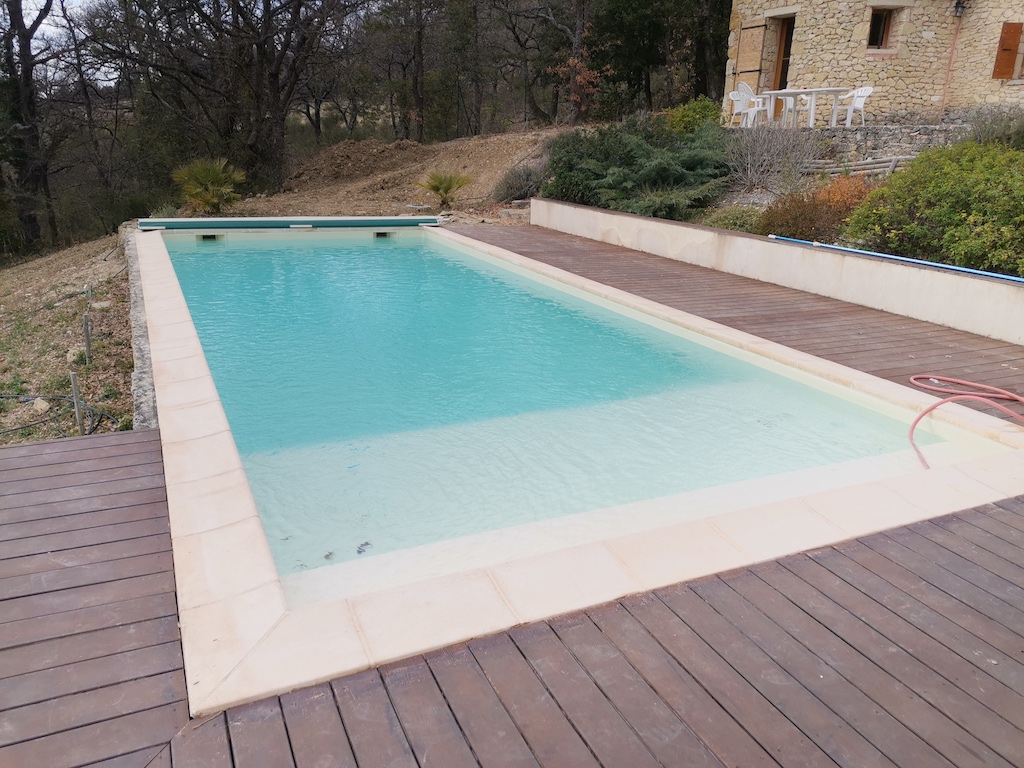 Go Service can also install a reinforced membrane. With its polyester reinforcement, the reinforced membrane is strong and versatile and is particularly suitable for renovation work. It adapts to all shapes, supports and types of pools. This is a tailor-made intervention, which ensures increased longevity and solidity to your pool structure. We offer both textured and non-textured membranes.
We can also transform your concrete surface pool into a pool with a liner or a pool with a reinforced membrane. This type of work often solves waterproofing problems due to poorly designed or aging masonry. Whichever option you choose, we will renovate your pool with the most suitable materials. So that you can get the most out of your pool and enjoy it for many more years to come.
In addition, Go Service can also renovate your pool and its surroundings, and modernise your pool environment with high-performance equipment.