Modernization of swimming pool equipment
Go Service offers you a wide choice of equipment to suit your lifestyle. After studying your needs, we install the chosen equipment and train you in its use. We can also ensure its maintenance.
Go Service pool equipment and accessories
Go Service offers a wide range of pool equipment to suit your lifestyle. After discussing your needs with you, we will install the equipment you have chosen and show you how to use it. We can also help with on-going maintenance. In recent years, swimming pool equipment has become increasingly efficient. Designed to make your life easier, they bring added convenience and save energy. Take the opportunity when you renovate your swimming pool to update your equipment! There is a multitude of pool equipment available, but it isn't always easy to make the right choices.
We install all the equipment relating to the pool's mechanical room, such as:
Filtration pumps,
Electrical boards,
Transformers,
Sand, glass, cartridge or diatomaceous earth (DE) filters,
Salt electrolysis equipment – an alternative to chlorine treatment.
It is also possible to install a remote pool management system. We can also install other pool equipment such as:
Automatic roller shutters,
Solar pool covers,
Winter pool covers and leaf nets,
Skimmers,
Filter media,
Heating systems: heat pumps and electric pool heaters.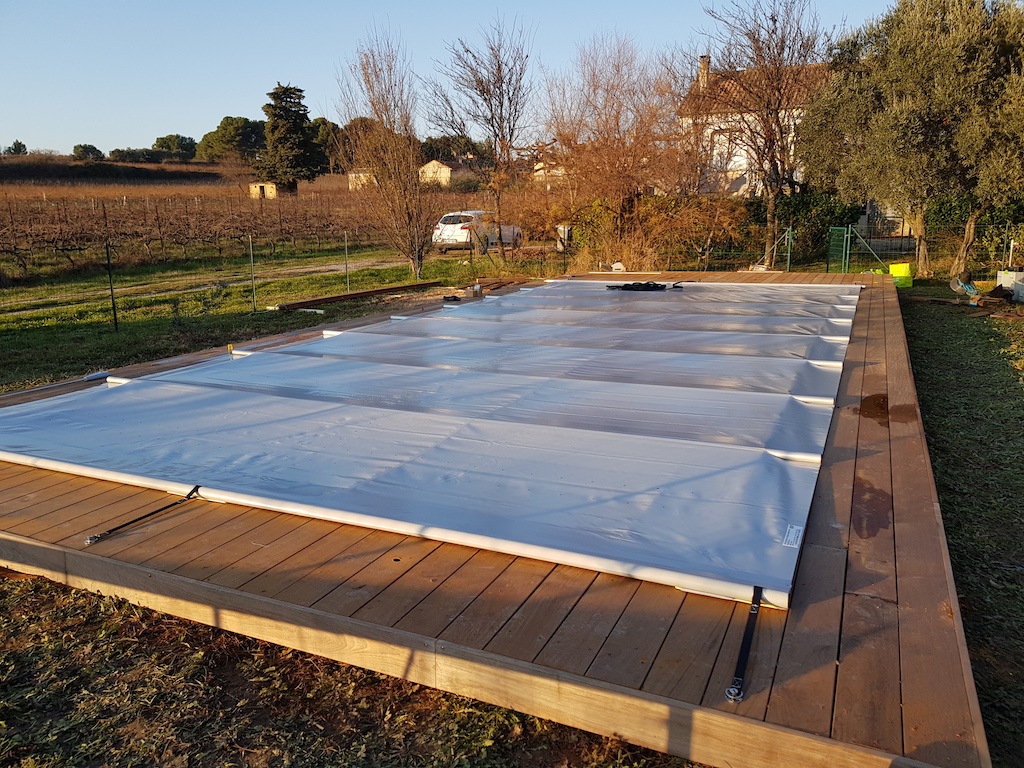 New technology now also applies to swimming pools, making new pool equipment "smart". Home automation takes over part of the maintenance of your pool, saving you significant amounts of time and hassle. It is possible to automate your pool totally or partially with the following equipment:
Dosing pump with automatic pH regulation,
Automatic chlorine distribution,
Automatic 6-way backwash valve,
Automatic water filler,
Automatic water level control valve.
Several options are possible: with or without remote connection, via wifi or Bluetooth. Go Service can also renovate your pool and its surroundings, as well as renovate the pool liner.