Swimming pool renovation: call Go Service!
Go Service has been a pool maintenance, renovation and project management specialist for many years. Benefit from our expertise and revive your pool thanks to pool-staging.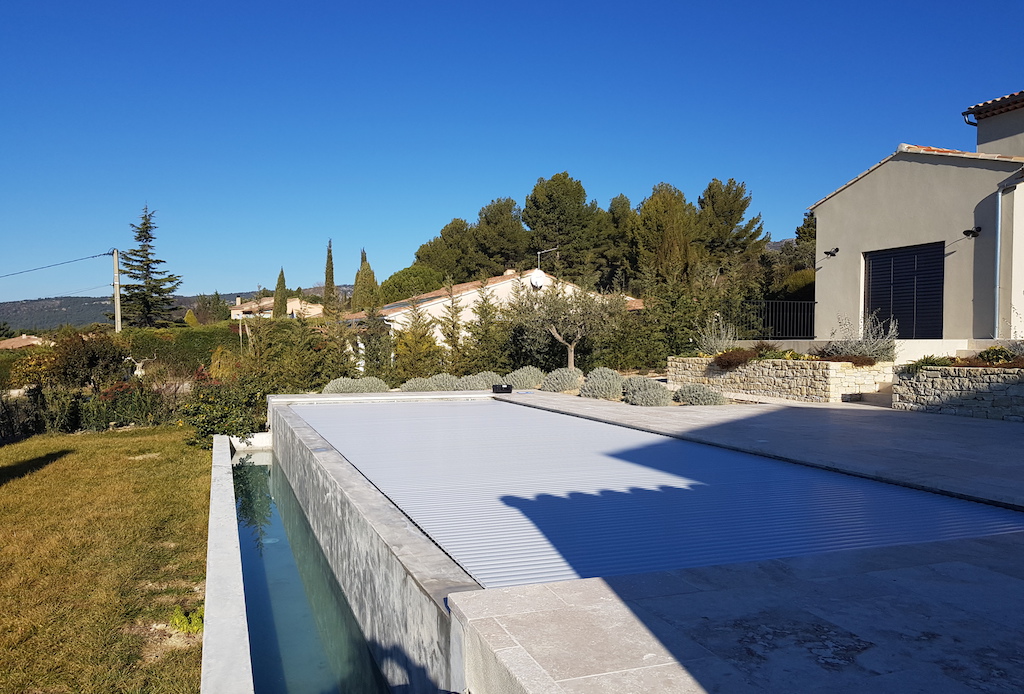 Why renovate your swimming pool?
The motivations can be aesthetic or very practical:
Your swimming pool is old and you want to modernize it, for your pleasure or to enhance your hom,
You want to change the very structure of your pool: change its shape, depth, or add a staircase,
You still like your pool, but it's time to make some much-needed repairs, like patching a leak, for example.
We study your needs to offer you a personalized solution, adapted to your tastes and your budget.
Some examples :
Conversion of a Desjoyaux pool into a traditional pool with bottom drain, discharge and remote filtration,
Creation of an infinity pool or mirror pool with reverse hydraulics to improve the water's chemical quality and aesthetics,
Creation of a staircase, a bench or a rest area to replace the ladder,
Transformation of concrete basin into basin with simple membrane or 3D textured,
Repair of reverse osmosis hull, damaged paint, repair of leaks.